We wish everyone a Merry Christmas and a much Happier New Year from our family to yours! May you all be safe, healthy, happy and able to share and receive the gift of music!

(and maybe drop a bite or two of food on the floor now and then...)

Fa la la la la la la la fetch!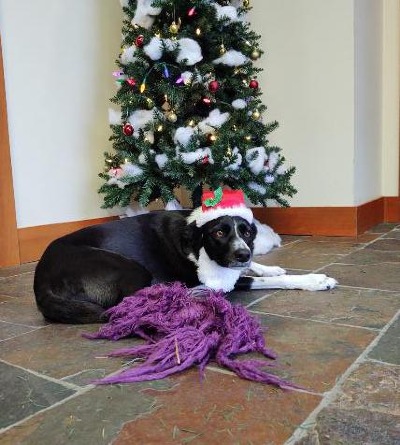 Custom Strings was established in 2003 and is renouned for providing outstanding service and products to the stringed music community. We specialize in the sale and service of new, used, vintage, and custom-made violins, violas, celli and bassi; we also specialize in expert and affordable restorations, repairs, custom adjustments, appraisals, and consultations. Regular customers particularly value our friendly and honest atmosphere, as well as that we are musicians ourselves - after all, you wouldn't accept advice about buying a car from a person who couldn't drive, would you? These traits have made us the go-to for many school districts, professional performers, and teachers.

Reyna the Christmas McNab