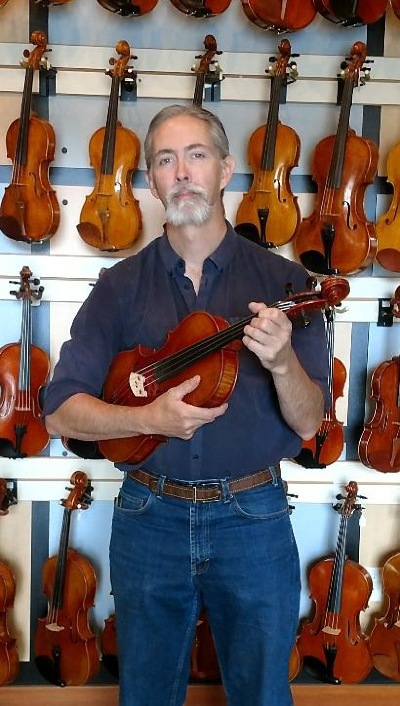 Jeremy "Jay" Prior has been the owner and head luthier of Custom Strings since it opened in 2003. In 1976 he started playing viola and violin and began learning the craft of repairing and making instruments in Minnesota in 1984. He moved to Spokane in 1989 to join the Spokane Symphony for 24 years and later as principle viola in the Coeur d'Alene Symphony Orchestra. He has been a member of or played in many professional orchestras and ensembles and has sat on the board of the Spokane Youth Symphony Orchestra. A member of the Violin Society of America, he volunteers his time teaching and assisting in local school music programs and has given lectures in instrument history, construction and dynamic theory. He has been a private music instructor and adjudicated at numerous music festivals.

When not at the shop, he enjoys fishing, hiking, skiing and many other activities that get him outside with his family.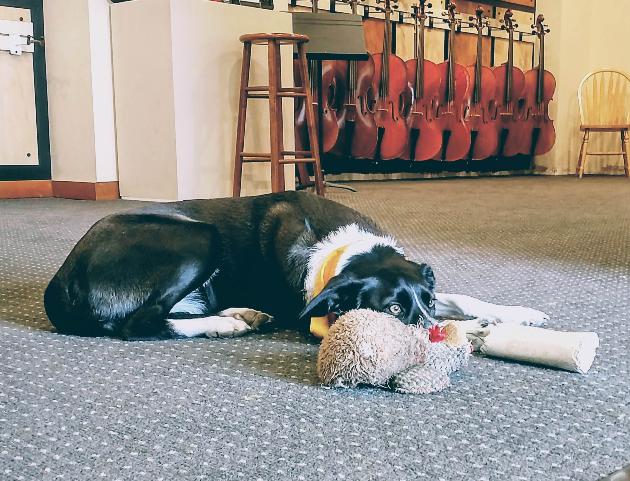 Meet clever Miss Reyna! She's enthusiastic about her job of greeting and entertaining our customers. She joined our staff in October of 2018 at the young age of 10 months but her skill at fetch has quickly become legendary. Most customers will find her favorite toy dropped by them as her way of inviting play with her. If you didn't see it at first, don't worry, she'll remind you!
She wants everyone to know that she isn't really a "cuddler", so don't take offense if she dodges attempts to pet her. A smart girl, she knows that if you're "petting", you're not "throwing" and she likes to keep us all on task!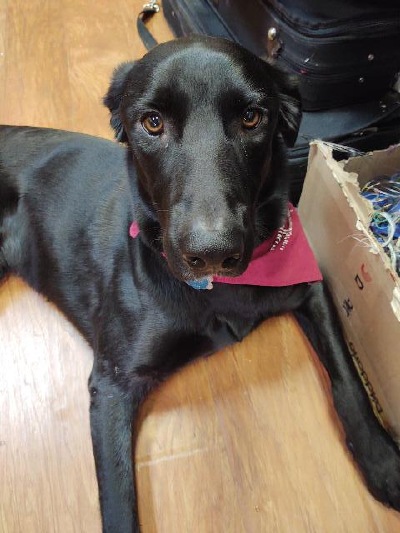 Meet everybody's buddy Rigby! Rigby joined the shop greeting staff in November 2020 and is every bit as fetch driven, happy and clever as his partner Reyna. He especially loves to catch the toys in mid-air! Rigby isn't shy about letting you know he's ready to play (especially kids of all ages) and welcomes cuddles and the never-ending game of fetch.